The Board of Trustees approved the 2022-2025 Education Plan at the May 24, 2022 Board Meeting.
2022 Education Planning Day
Background
School authority planning is an integral component of school authority accountability and assurance. The Board of Trustees, in collaboration with the Executive Team and key stakeholders, develops a plan that sets out our educational priorities, and assurance elements within the domains of education.
The planning cycle involves the following steps:
Developing and updating a jurisdictional Education Plan that aligns with provincial goals, outcomes and performance measures and the Division's newly minted vision, mission and values;
Promoting community engagement;
Preparing budgets that allocate or re-direct resources to support student learning, to achieve goals and to improve results;
Implementing strategies to maintain or improve student learning and achievement;
Monitoring implementation and adjusting efforts as needed;
Using results to identify areas for improvement and to develop strategies and targets for the next plan, e.g. evidence-based decision making; and
Communicating with stakeholders (staff, students, parents, or guardians, school councils, the public and Alberta Education) about school authority plans and results.
Parkland School Division's Education Plan is the document which guides the strategic plans for the Division and Schools for the following year. The Education Plan for 2022-2025 and beyond are featured primarily in a web-based format in order to facilitate community access. An archived version of the content shall be available internally, or as requested, for review in print form.
Executive Summary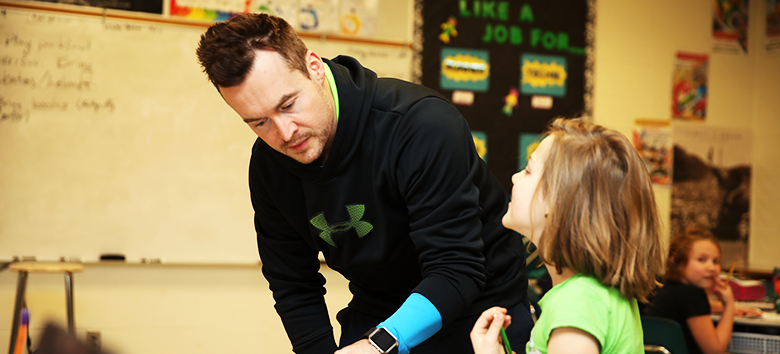 The Parkland School Division Education Plan aligns with our Vision, Mission, Values, and Ultimate Goal. These important components of our plan are included and exemplified to demonstrate that we are effectively delivering on our obligations to our students, parents, staff, and community stakeholders. A thorough, well- conceived plan provides stakeholders a sense of trust and confidence that we are continually improving on our delivery of service.
This 2022-2025 Education Plan provides the guiding map forward for Parkland School Division, and includes:
A strong Vision to firmly state our ambition for the future;

A clear Mission to state how we intend to progress toward the vision;

An Ultimate Goal that shows the reward for getting where we are headed;

Values that serve as guide rails and keep us on the path;

Assurance Elements that are the objectives we need to attend to along the way to build trust and confidence;

Avenues for Development that capture how we plan to attend to those objectives; and

Measures to determine whether or not we are successful.
As a blueprint for success, this plan guides our schools toward the same set of goals. The school division and all our schools engage students, staff, parents and their local communities in creating strategies with clear outcomes that pave the way to Student Success and Well-Being.
Our stakeholders are actively engaged in the development of local priorities and plans. Our Education Plan exists so that we remain simultaneously forward-thinking and responsive to stakeholder concerns.
As Parkland School Division is committed to growth and learning, our educational planning is a process without beginning or end. By developing clearly visible elements and effective strategies in our education planning process, we have emerged as both a transformative and transparent school division.
Accountability Statement
The 2022-2025 Education Plan for Parkland School Division provides future direction, commencing August 30, 2022. This plan was prepared under the direction of the Board of Trustees, in accordance with responsibilities under the Education Act and the Fiscal Planning and Transparency Act.
This Education Plan was developed in the context of the provincial government's business and fiscal plans. The Board has used its performance results to develop the plan and is committed to implementing the strategies contained within the plan to improve student learning and results.
The Board approved the Education Plan on Tuesday, May 24, 2022.
PSD's Capital Plan
All new school facilities are funded from the Province of Alberta through Alberta Education in consultation with the Department of Infrastructure. Each year, school jurisdictions submit facility needs for the next three years and await funding and approval from the province.
Capital Plan
On March 8, 2022, The Board approved the Three-Year Capital Plan 2023-2026 with the following priorities:
Year One (2022-2023)
Priority One - Replacement of Spruce Grove Composite High School at a cost of $60-70 million dollars.
Priority Two -

 

New K-9 (900 capacity) School in Spruce Grove (East Side) at a cost of $25 million dollars.
Year Two (2023-2024)
Priority One - Modernization of Tomahawk School at a cost of $2-3 million dollars.
Priority Two - Modernization and preservation of Brookwood School at a cost of $12-14 million dollars.
Year Three (2024-2025)
Priority One - Modernization and preservation of Forest Green School at a cost of $12-16 million dollars.
Priority Two - New K-9 (900 capacity) School in Spruce Grove (West side) at a cost of $25 million dollars.
School Facility Utilization Review
The School Facility Utilization Review is a support document that will provide future direction to Parkland School Division.
Student Attendance Area Study - January 2021