Indigenous Teaching and Learning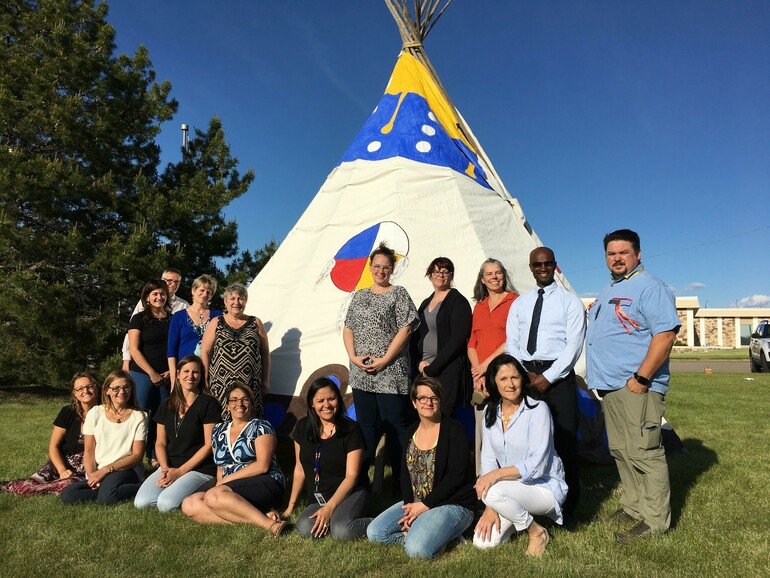 Overview
Parkland School Division acknowledges the historical significance and contributions of Indigenous People and their cultures and understands the important role that the Indigenous community plays today and in the future. The Division recognizes the need to take appropriate action to bridge and build our relationships with our First Nation communities.
In addition to creating school-based support for First Nations, Métis and Inuit students, the Division continues toward fulfillment of the recommendations of the Truth and Reconciliation Commission of Canada that apply to the education system. These steps include the displayed Treaty 6 flag in front of the Division office, the acknowledgement of the ancestral and traditional lands of the Treaty 6 Territory on which our buildings are located, and the Division's commitment to foster Indigenous awareness and understanding by infusing Indigenous artifacts and language within our schools as a reminder of the history and importance of the Treaties.
Through continuing to embrace our Indigenous communities, several key objectives emerge for education planning:
Improving the educational experiences of Indigenous students;
Supporting educational achievement among Indigenous students;
Improving the well-being of Indigenous students;
Increasing the participation of Indigenous students in education;
Improving the engagement of Indigenous students in education;
Expanding understanding of Indigenous language and culture within our schools; and
Establishing stronger relationships through effective collaboration with our Indigenous community partners.
Assurance Elements
Element 6: Teachers and Leaders Engage in Indigenous Ways of Knowing
Examples
Culture & Identity
Stoney Language Classes
Memorial Composite High School Indigenous Graduation Coach
Elder in Residence
Increasing Indigenous visibility in schools
Grade 12 Cultural Celebration (Eagle Feather & Metis Sash Presentation)