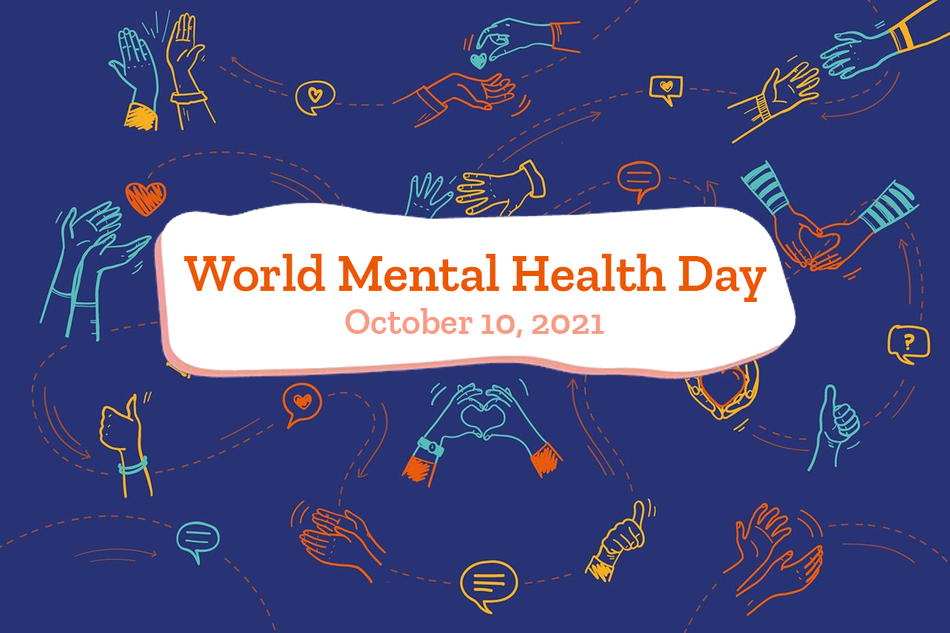 October 10, 2021 marks World Mental Health Day, as recognized by the World Health Organization (WHO) and countries all around the globe. It also marks nearly 19 months since the start of the COVID-19 pandemic, which has had a major impact on many people's mental health, particularly that of frontline workers, seniors, students and people living alone.
The pandemic has not only intensified the symptoms of many already living with mental health conditions, but also caused those previously undiagnosed to experience increased feelings of stress, sadness, numbness and worry that may be indicative of or manifest into a mental illness. According to the Canadian Mental Health Association, one in five Canadians personally experience a mental health problem or illness in any given year.
On a positive note, the pandemic has also shed light on the universality and importance of mental health, and illustrates the need to improve mental health education, advocacy, and services for everyone, which is the major goal of the WHO's World Mental Health Day initiative.
What You Should Know
Mental health is just as important as physical health.
Mental illness indirectly affects all Canadians at some time - either through their own experience, or that of a family member, friend or colleague.
Mental illness affects people of all ages, education, income levels, and cultures. 
Mental illnesses are caused by a complex interplay of genetic, biological, personality and environmental factors. They are not a sign of weakness.
When it comes to mental illness, youth is a critical period: most people living with a mental illness see their symptoms begin before age 18.
Stigma and discrimination attached to mental illnesses and substance use problems present a serious barrier not only to diagnosis and treatment but also to access to employment, housing, and other basic necessities. Stigma both creates and deepens social marginalization.
The symptoms of mental illnesses can be treated and very often managed effectively; with the right supports, people with mental illnesses can thrive.
Reference: Fast Facts about Mental Health and Mental Illness - Canadian Mental Health Association
What You Can Do
On Sunday, October 10 and beyond:
Be kind. Take a moment to be kind to yourself. Take a walk, take a breath, do a self check in, read a book, phone a friend, reach out to others, do something to take care of you. Get enough sleep and find something healthy to eat. Check in with your loved ones and see how they are doing. Recognize that others may be fighting a battle you know nothing about.
Learn more. Check out resources from reputable organizations like the Canadian Mental Health Association (including their Alberta Division), the World Health Organization, and Alberta Health Services. Know the common signs and symptoms of poor mental health, so you can recognize them should you see them in yourself or others, and seek out help if necessary.
Help out. Share what you've learned about the importance of mental health - this can aid in reducing stigma. If you know someone who may be struggling, make it clear that you want to help, listen without judgement and offer support, while being mindful that trying to do too much can be stressful, both for them and for you. Learn where and when to access professional help.
Where You Can Find Help
Parkland School Division has compiled a list of crisis hotlines and community resources available to individuals and families in need living in Stony Plain, Spruce Grove and Parkland County. Many of these resources are free to access and geared specifically towards those seeking help with mental health concerns.
Remember that you are not alone - mental health affects everyone, and in challenging times like these, it is more important than ever to come together and support each other.