Let's Talk About Mental Health with CMHA Edmonton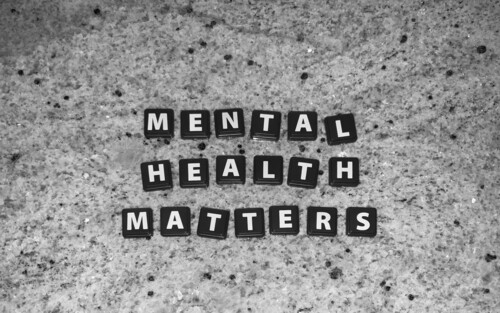 The following was shared by the Edmonton Chapter of the Canadian Mental Health Association (CMHA Edmonton):
You may have seen lots of talk on the news or on social media about mental health. Bell Let's Talk Day, which was last week, often prompts people to share their own stories, or those of supporting people close to them.
We also hear about mental health in general, and it's top of mind for many people every day. We know, for example, that Canadians are now reporting the worst mental health, and highest rates of depression and loneliness, in almost two years.
In challenging times like this, it's important to first, pay attention to your own mental health, and second, be prepared to support the mental health of others around you. Even in a normal year, this season challenges and strains many of us. Consistently, February and March are the busiest months for the Distress Line.
Resources, Programs & Services
This week, we want to share some ways you can talk about mental health or support yourself and others around you.
One simple action is to know what resources exist and to be ready to use them when the time comes. We recommend adding the Distress Line number to your contacts in your phone. By putting 780-482-4357 under the name "Distress Line" as a contact, you'll be able to pull the number up and make a call instantly when you find yourself needing support. For when you're looking for resources or help, call 211 or search online for free resources.


We also offer a number of training and education programs, such as free courses through Recovery College and low-cost education and training opportunities such as Living Life to the Full, Mental Health First Aid, and Applied Suicide Intervention Skills Training.
We encourage you to learn about all the programs and services we offer and to get in touch to learn more.
February Focus Groups
CMHA Edmonton is partnering with Sturgeon County to facilitate three free focus groups for ages 16+ throughout the month of February. Participants are asked to share their experiences with mental health supports and resources in our community, and work together to identify gaps and think about programs they would like to see offered to help support mental health.
Please note: Participants for the in-person meetings must comply with the Restrictions Exemption Program and follow all current public health orders issued by the Government of Alberta.


For more information contact:
Canadian Mental Health Association Edmonton:
Phone: 780-414-6300
Website: edmonton.cmha.ca/about-cmha/contact-us
or
Sturgeon County Family and Community Support Services
Phone: 780-939-8334
Email: programs@sturgeoncounty.ca