Bus drivers play an essential role in the educational journey of Parkland School Division students: each day of every school year, a fleet of 156 buses transports over 7,000 students safely to and from school. Our Transportation Services department works closely with several area contractors, many of whom are looking to add to their ranks of capable, safety-oriented bus drivers and ensure everyone continues to get a smooth ride where they need to go.
Why Drive a Bus?
Bus driving offers a unique, flexible employment opportunity*:
Find a perfect fit if you're looking for part-time hours.
Work a split day shift from Monday to Friday - no weekends!
Bring up to two preschool children along on your route, and save on daycare costs.
Take summers and holidays off with your children.
Save on gas by driving a bus: after you drop off your students at school, you can run errands in your free time: grab groceries, hit the gym, go to the library, and more! Many rural bus routes come into either Spruce Grove or Stony Plain.
Receive training to upgrade to a Class 2 license.
*Note: Benefits and policies may vary by contractor.
Driver Shortages in PSD
Bus Contractors are working hard to ensure every route has a driver for the 2022-2023 school year but PSD is anticipating that, at times, we will experience driver shortages and therefore some routes may not be able to run every day. The reason for this could be a combination of illness or lack of substitute drivers. PSD Transportation Services will work with our bus contractors to try and avoid this scenario. However, inevitably as we enter cold and flu season or if COVID-19 cases increase, the frequency in which route cancellations occur may also increase. For more on Driver Shortages in PSD, check out this video:
Now Hiring: Our Contractors
If driving a bus sounds like a good fit to you, please check out and get in touch with these bus contractors, who work with Parkland School Division and operate out of the Tri-Region:
Golden Arrow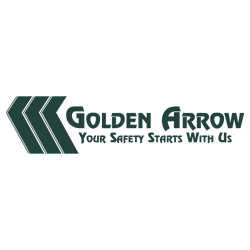 Golden Arrow has been a premier supplier of transportation services in Western Canada for over fifty years.
All of our drivers are 'people' people and it shows in the excellent quality service we provide to our riders.
We seek the best drivers there are. Those with talent, motivation and experience may find a start; those with in-depth experience may find new and rewarding experiences waiting. Don't worry if you don't have the experience; we can provide you the training to start your career.
For more information contact:
Ryan Bartel
Phone: 780-220-3613
Email: ryan@gabuses.com

or

Golden Arrow Student Transportation
Phone: 780-962-1537
Email: gastudenttransportationdivision2@gabuses.com
SOUTHLAND Transportation Ltd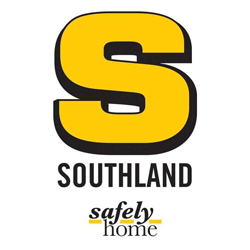 SOUTHLAND Transportation Ltd is committed to safety and service in the people transportation business. We operate school, charter, commuter, as well as specialized transportation buses in Alberta, Nova Scotia, Ontario, and Saskatchewan.
SOUTHLAND's ever-expanding business and operational requirements mean that we are always hiring. We offer personalized training, competitive wages, and flexibility within your personal life. From part-time driving positions to full-time operations, administration, and maintenance, there's sure to be a place for you in the SOUTHLAND Family.
For more information contact:
Krystal White
Phone: 1-844-798-5627 ext. 179
Email: krystalwh@southland.ca
Facebook: SOUTHLAND Edmonton
Walk-Ins Welcome @ 13503 149 Street, Edmonton
Stock Transportation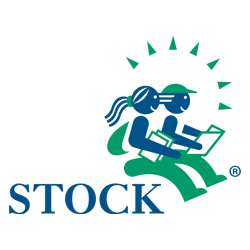 For over 62 years, Stock Transportation has proudly been delivering safe, efficient, reliable student transportation services to passengers and procuring buses across Canada. 
At Stock Transportation, our number one goal is to provide the safest transportation and exceptional customer service to the passengers who ride our vehicles. We are always looking for quality employees to join our team: people who are passionate about their role in the safety of children. We offer a competitive wage package, training and development, and career progression opportunities, with a focus on community involvement and passenger safety.
For more information contact:
Stock Transportation
Phone: 780-960-0753 ext. 8204
Facebook: Edmonton, AB - Stock Transportation
Walk-Ins Welcome @ 26955 Ellis Drive, Acheson, AB