Strong Families: October 17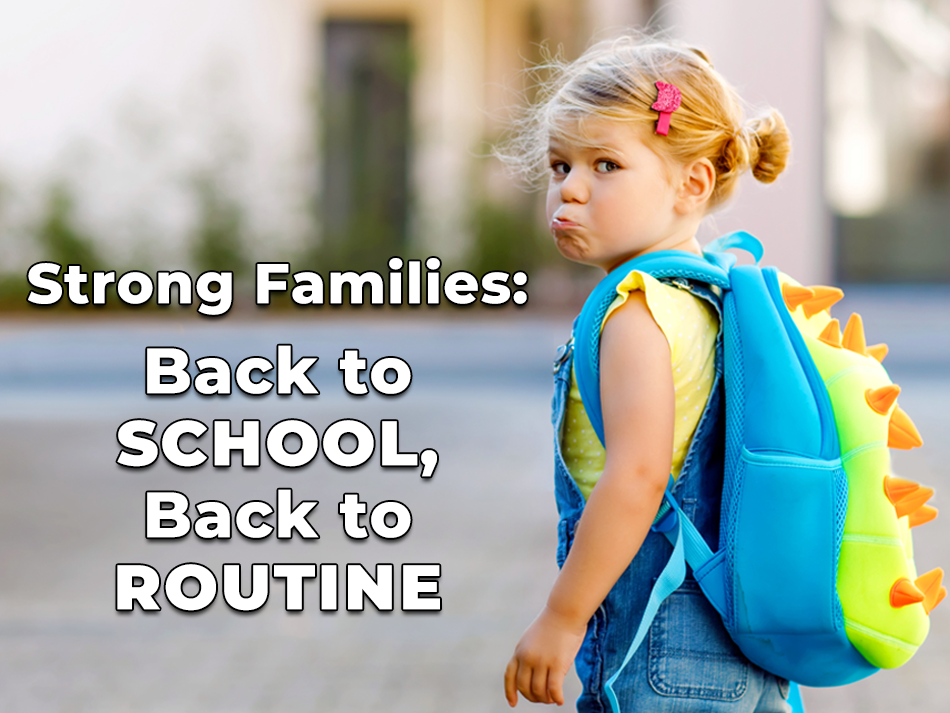 Parkland School Division is proud to partner with the Alberta Parenting For The Future Association to present another FREE information session for local families.
In our upcoming Strong Families session, we will gather on Zoom to explore strategies to support common back-to-school challenges. Our presenters, Nealle and Joel will share their professional experiences as educators and personal experiences as parents. The session will offer practical methods to support anxiety, emotional regulation and readjustments. Parents are encouraged to voice questions or specific areas of challenge they/their children are experiencing.
Date: Monday, October 17, 2022
Time: 6:30-8pm
Location: Online Zoom Webinar / Discussion Group
Presenters: Nealle Dickson (Principal of Woodhaven Middle School) and Joel Pukalo (Registered Psychologist from Family Life Psychology)
Please register early to reserve your spot by visiting https://www.eventbrite.ca/e/strong-families-back-to-school-back-to-routine-tickets-440561500307.
More about the presenters
Nealle Dickson has been teaching or leading in education for 21 years. She has three children of her own—ages 16, 14 and 11. She believes that kids do well when they can and our role as parents and/or educators is to help establish the support, boundaries and expectations needed.
Joel Pukalo is passionate about collaborating with the education and health sectors to bring social change and connection. He has experience supporting families to work as a team and to better understand the mental health of a child, teen or adult within a family unit. Joel has three children of his own who are the pride and joy of his life.
For more information, please contact:
Vicky Mamczasz
Family Supports Facilitator
Email: vicky.mamczasz@psd.ca