Regular Board Meeting Highlights - October 6, 2020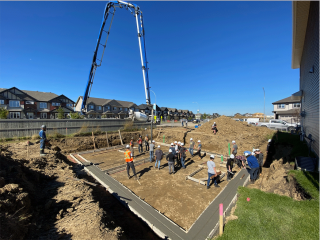 The Board of Trustees is pleased to share with all education stakeholders the highlights of our recent Board meeting held on Tuesday, October 6, 2020. The adopted minutes will be available on our website following the next Regular Board meeting.
Update:
The Board welcomed a virtual delegation from the Connections for Learning Building Futures program-of-choice. Principal Travis McNaughton and Building Futures teacher, Michael Holton, were joined by Grade 10 students Soren Almquist, Jayda Anderson, Damian Goobie and Ben Hopkins at the Coventry Homes construction site in the subdivision of Copperhaven in Spruce Grove. The students are currently working with Coventry Homes and all their sub-trades in building a duplex which will also double as their classroom during construction.
 (Principal, Travis McNaughton)
Next Regular Board meeting will be held on Tuesday, October 27, 2020 at 9:30 a.m., Centre for Education