Regular Board Meeting Highlights - April 6, 2021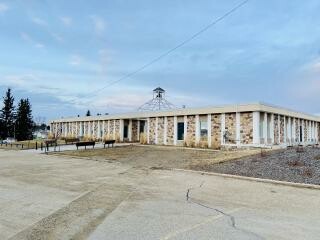 The Board of Trustees is pleased to share with all education stakeholders the highlights of our recent Board meeting held virtually on Tuesday, April 6, 2021. The adopted minutes will be available on our website following the next Regular Board meeting.
Update:
The Board approved Revised Board Policy 5: Role of the Board Chair.
The Board repealed Bylaw 1-2020: The Parkland School Division Trustee Electoral Ward Bylaw and subsequently replaced it with an updated version. In April, 2021, Ministerial Order #381/2020 was signed, allowing the annexation of Parkland County lands to the City of Spruce Grove. Updates that include the annexed land led to the creation of Bylaw 1-2021.
The Board approved a recommendation to send a letter to Parkland County, requesting reconsideration of Parkland County's decision to discontinue partnership with Parkland School Division, the Town of Stony Plain and City of Spruce Grove in the School Resource Officer Program.
The Board approved a motion to withdraw a recommendation to make the trustees PSD Tomorrow working meetings open to the public.
The Board approved the Second Quarterly Financial Report as presented by Associate Superintendent, Corporate Supports & Services, Scott McFadyen and Director of Financial Services, Jason Krefting. As of February 28, 2021, revenues year to date were $67.8M and expenditures year to date were $63.7M resulting in a surplus of $4.1M. A Surplus of $3.2M is currently forecast for the year ended August 31, 2021. The forecasted surplus is the result of an additional $1.3M of funding that was expected to be clawed back due to a decrease in enrolment from budget and $4.0M in Federal COVID-19 funding that was not included in the budget. These additional revenues were partially offset with additional expenditures including online learning, personal protective equipment, custodial and a centralized purchasing initiative. 
The Board received as information an Executive Summary of a recent virtual Student Engagement involving students from six schools. Students were asked to talk about their learning environment, their learning experiences and student wellness. Students attended these meetings with their own school and each meeting was held separately at: 

Blueberry School,
Copperhaven School,
Entwistle School,High Park School,
Memorial Composite High School, and
Prescott Learning Centre.

The Board received as information a Graminia School Utilization and Capacity Information Report as requested.
Next Regular Board meeting will be held on Tuesday, May 4, 2021 at 9:30 a.m., Centre for Education (Board meetings will be hosted virtually until further notice.)