PSD Statement - Bus Accident in Spruce Grove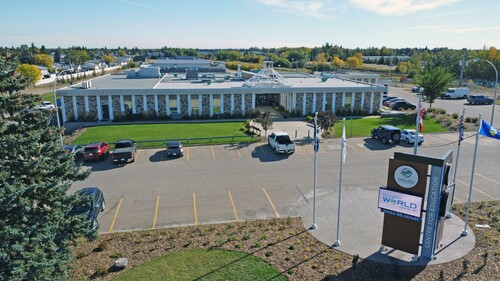 Friday, November 4, 2022 (2:07pm) - Parkland School Division released the following statement after the motor vehicle accident involving one of our buses on the morning of Friday November 4th, at approximately 8:15am:
"Right now our focus is on our students and their families in the aftermath of such a traumatic event," said Parkland School Division Superintendent Shauna Boyce.
"We are grateful for the first responders who were on scene quickly to help. The safety of our students and staff is our top priority, and providing safe and caring environments starts the moment those children board our buses in the morning. We would also like to thank those helpers on the scene who stopped during their morning commute to assist."
Parkland School Division's Trauma Response Team has been dispatched to schools and will provide support, not only for the students and their families involved, but also staff and classmates if they need it, and for as long as they need.
The bus was carrying three Parkland School Division students while on its regular route traveling northbound on Golden Spike Road in Spruce Grove, Alberta when it was struck by a heavy duty flatbed truck at the intersection near Diamond Avenue. The students and the driver were all transported to hospital for further assessment. Further injuries, not apparent at the scene, were diagnosed upon arrival at the hospital. RCMP and Alberta Health Services provided an update in their release below.
The RCMP is on scene to conduct a full investigation. For further information, please refer to the RCMP's official release:
Parkland RCMP respond to collision between school bus and semi-truck – Update on status of investigation
Spruce Grove, Alta. – Parkland RCMP continue to investigate a collision between a school bus and a semi-truck that occurred at 8:15 a.m. on Nov. 4, 2022, in Spruce Grove.
All involved parties suffered injuries. Parkland RCMP have since received an update that the three involved children have injuries more significant than immediately apparent on scene. All are currently stable.
Parkland RCMP continue to investigate, but preliminary findings show that the school bus was travelling northbound on Golden Spike Road, when it was struck by the semi-truck.
-30-
Media Contact:
Cst. Sarah Williams
Parkland RCMP
825-220-2171