Principal Appointment - École Broxton Park School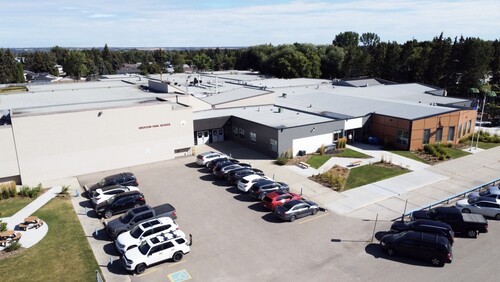 May 9, 2023 - Parkland School Division Superintendent of Schools, Shauna Boyce, is pleased to announce the appointment of Ms. Linnaea Anderson as Principal of École Broxton Park School. Ms. Anderson has served students as an Assistant Principal at Spruce Grove Composite High School for the past 4 years. She returns to the school she started her PSD career with and takes over the position from the retiring Anil Padayas.
"We are excited for Ms. Anderson as she takes this next step as a dedicated school-based leader. Her leadership, organization and commitment to students coupled with her familiarity with the school community at Broxton Park will serve families well." - Shauna Boyce, PSD Superintendent of Schools
Linnaea Anderson, Principal
École Broxton Park School (Gr. K-9)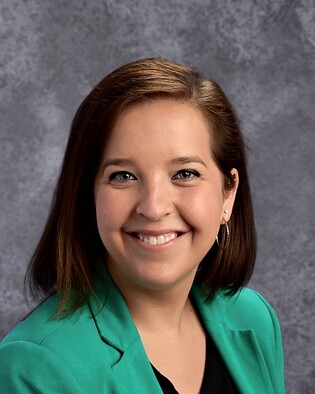 Linnaea started her teaching career with Regina Public Schools teaching Grade 7/8 French Immersion. She joined Parkland School Division teaching in both the Maranatha Christian program and French Immersion programs in 2010, teaching Grades 5 through 9. She worked within the Learning Lead program in Parkland, supporting staff at both Broxton Park and Meridian Heights schools and serves as the Parkland representative for the Metropolitan Edmonton Regional French Immersion Programs committee. Linnaea began her administrative career when she joined the Broxton Park school community as Assistant Principal from 2015 to 2019 prior to moving to her most recent post as Assistant Principal of Spruce Grove Composite High School.
Linnaea completed a Baccalauréat-en-Éducation from the University of Regina in 2008, which included 1 year at Laval University in Quebec City. She obtained a Master of Education degree, with a specialization in Leadership, through the University of Calgary.
"It has been a privilege to serve the community of Spruce Grove Composite High School for the past 4 years. I am honoured to have worked with the incredible staff and students of SGCHS, collaborating and navigating student success together. I will look back on my time there as exceptional years of learning and development and will always appreciate the relationships I have developed. I am thrilled to be joining the staff at École Broxton Park School and look forward to working with the exciting scope of programs there and another incredibly talented staff and community."
For further information, contact:
Mark Francis, Deputy Superintendent
Phone: 780-963-4010
Email: mark.francis@psd.ca