Nutrition Month: Unlock the Potential of Food
March is celebrated throughout Canada as Nutrition Month: A time to bring attention to the importance of making informed food choices and developing healthy eating habits.
Nutrition Month 2022 aims to demonstrate how dietitians can support individuals in making healthy choices and learning more about food security, literacy, sovereignty and sustainability. Healthy food choices look different for every person, with several factors like culture, food traditions, personal circumstances and nutritional needs playing a role in everyone's nutritional health. Learning more about the options available helps everyone unlock the potential of food.
One way individuals can help themselves make good decisions about what they eat is by learning more about Canada's new Food Guide, which has undergone a recent and significant update, and now looks much different from the circle- or rainbow-shaped guides many adults grew up with: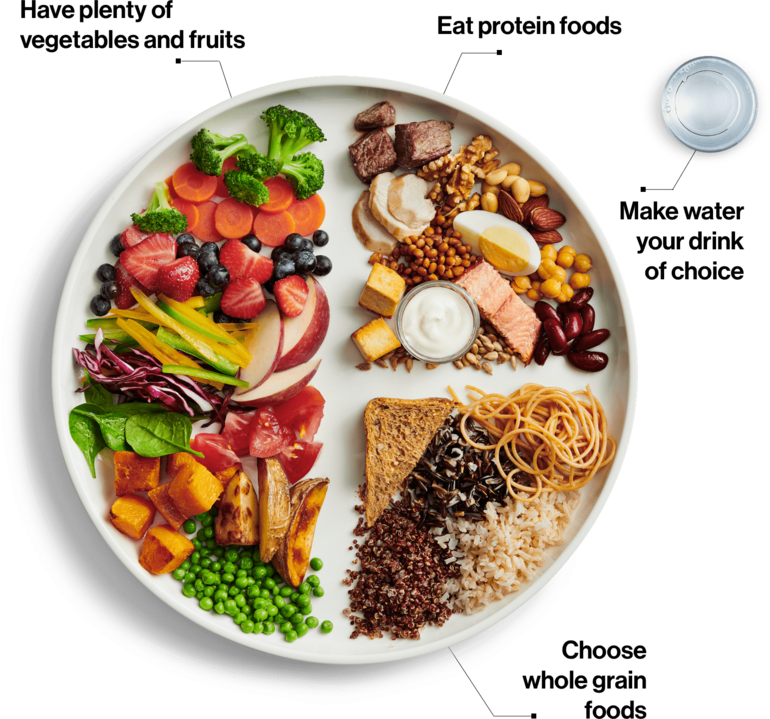 Canada's Food Guide: Healthy Eating Recommendations
Healthy eating is more than the foods you eat. It is also about where, when, why and how you eat.
Be mindful of your eating habits.
Take time to eat
Notice when you are hungry and when you are full
Cook more often.
Plan what you eat
Involve others in planning and preparing meals
Enjoy your food.
Culture and food traditions can be a part of healthy eating
Eat meals with others.
Make it a habit to eat a variety of healthy foods each day.
Eat plenty of vegetables and fruits, whole grain foods and protein foods. Choose protein foods that come from plants more often.
Choose foods with healthy fats instead of saturated fat
Limit highly processed foods. If you choose these foods, eat them less often and in small amounts.
Prepare meals and snacks using ingredients that have little to no added sodium, sugars or saturated fat
Choose healthier menu options when eating out
Make water your drink of choice.
Replace sugary drinks with water
Use food labels.
Be aware that food marketing can influence your choices.
Source: https://food-guide.canada.ca/en/healthy-eating-recommendations
More Information
For more information about Nutrition Month 2022, visit unlockfood.ca or contact nutritionmonth@dietitians.ca.