Mental Health Help a Click Away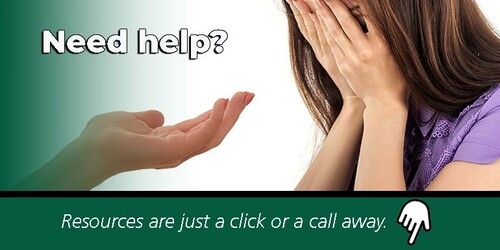 November 1, 2021 - In Parkland School Division, our Ultimate Goal is Student Success & Well-being. We have several measures and procedures in place to ensure the safety of all who attend our schools. Reach out and ask for help if you are feeling overwhelmed or need someone to help you through any type of crisis.
While at school, that can be a trusted friend, teacher or member of our Student Services. During evenings or weekends and as we head into a extended break with (high school) exams and Fall Break on the horizon, it's important to note that community resources are also out there and available 24 hours per day, 7 days a week.
Always call 9-1-1 if someone is in immediate danger. You can always head to the nearest hospital or the Stollery Children's Hospital emergency for families in crisis.
Also, many services and supports are available 24/7 to both families and individuals in need. If needed, please contact:
Children and Adolescent Mental Health Crisis Line at 780-407-1000.
Alternatively, you can refer to the Northgate Mental Health Centre; connect with their Intake Services at 780-342-2701.
For a complete list of a wide array of community supports and services and other hotlines, please visit the Crisis Hotlines & Community Resources page on PSD's website.