K-12 Students Shift to Online Learning For Two Weeks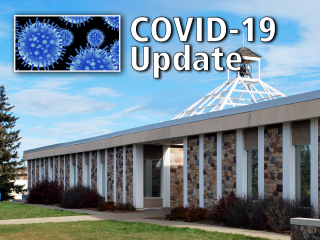 Alberta has entered a critical stage of the pandemic - the arrival of highly transmissible variants have put pressure on our health care system. Public health measures are required to protect the health system and reduce the rising spread of COVID-19 provincewide.
Additional restrictions come into effect for regions with high case rates, starting May 5. Provincewide measures continue to apply to all other areas. This includes temporary measures that will affect all PSD students beginning Friday, May 7th. 
Alberta Government Release
Alberta's government recently announced that Grades 7 to 12 students of schools located within the boundaries of several municipalities will temporarily shift to at-home/online learning.

Given the significant impacts of COVID-19 in communities around Alberta, we announced today that all Kindergarten to Grade 12 students across the province will now temporarily shift to at-home learning beginning May 7, with a return to in-school learning on May 25.
 This decision is part of a province-wide approach to limit the spread of COVID-19, as well as to relieve some operational strains our system has experienced. As you know, schools in Alberta have been experiencing a shortage of substitute teachers, rising numbers of students and staff in quarantine or isolation, and increased community spread – which is reflected in the increasing number of cases in schools.
This will allow for a reset within the school system, which will allow us to return to in-class learning and have a strong finish to the school year. During this time, learning for all students will continue.  
As more details become available in the next day or two, they will be shared by your school principal and classroom teachers. 
We know there will be a lot of questions and these new restrictions may cause a level of hardship for some families and students. We are confident that our teachers, principals and school staff members will once again adapt and support our students during these uncertain times.   
Take care and stay safe everyone.
Shauna Boyce, Superintendent
Parkland School Division