Introducing Gr. 2-4 Summer School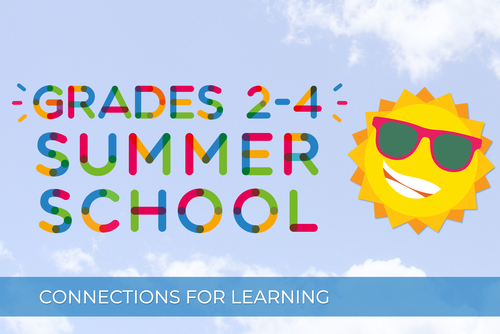 Parkland School Division is excited to announce an all-new summer school opportunity for students registered in Grades 2, 3 or 4 for the 2023-2024 school year.
Academic Mornings & Active Afternoons!
Grades 2-4 Summer School runs July 4-14, 2023, and offers academic mornings combined with active afternoons. Students choose one of three academic morning options (literacy, numeracy or French Immersion) and then all students enjoy afternoon programming that focuses on a variety of activities, provided through CFL's My PATH program. Afternoon activities may include recreational sports, outdoor adventure activities, horsemanship and performing arts.
Registration and More Information
For program details, including registration information, fees and schedules, please visit CFL's Grades 2-4 Summer School page.
Spots are still available for high school summer school too! For more information, visit CFL's High School Summer School page.
Please note that summer school registration closes on June 23, 2023.