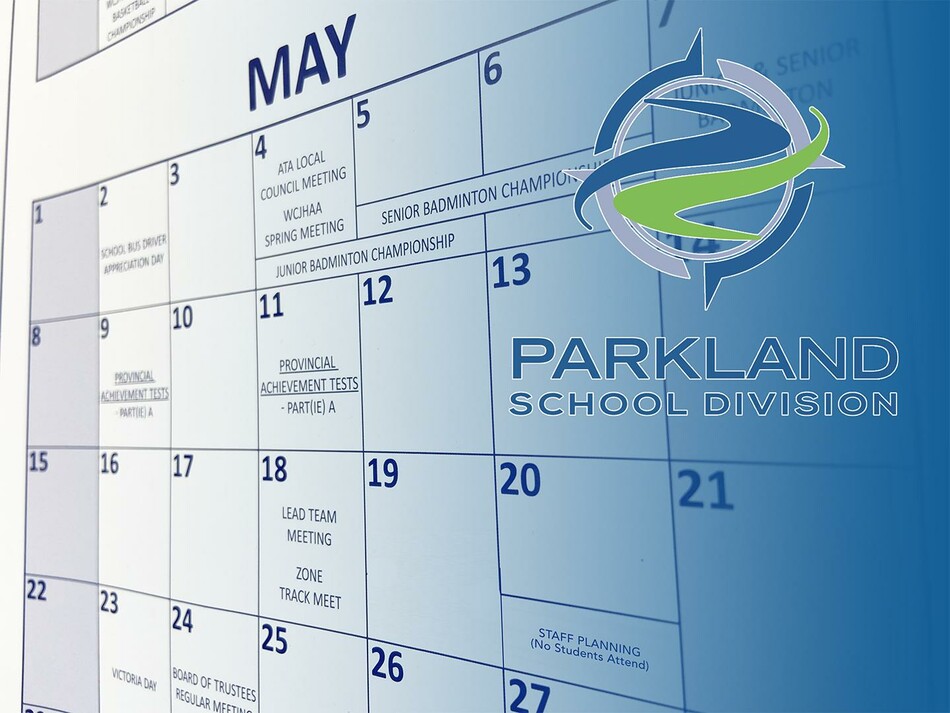 Just a reminder to PSD families that school is in this Thursday, May 19th. When the 2021-2022 school calendar was first constructed, May 19 and May 20 were designated as Staff Planning & Development days. (No students attend)
However, after the calendar was approved, the introduction of the National Truth & Reconciliation Day was established annually on September 30th. 
The National Day for Truth and Reconciliation was created to give everyone an opportunity to recognize and commemorate the legacy of residential schools, which more than 150,000 First Nations, Metis and Inuit children were forced to attend between the 1870s and 1997.
In Parkland School Division, September 30th has recently been observed as Orange Shirt Day, a legacy project with a focus on commemorating the residential school experience, to witness and honour the healing journey of the survivors and their families, and to commit to the ongoing process of reconciliation. Students in schools were typically invited to wear an orange shirt that day and some classroom instruction as well as school or classroom events were created to honour the spirit of the day. 
This school year, Orange Shirt Day was observed on Wednesday, September 29th and no students or staff attended school on Thursday September 30th in order to properly observe the National Day for Truth and Reconciliation.  
In order to facilitate the 2021-2022 school calendar change, the previously scheduled non-operational day in May was used on September 30th. Therefore, students will now attend school on Thursday, May 19, 2022 with Friday May 20th turning into a professional development day for staff. No students attend Friday, May 20th.
For more information, contact:
Parkland School Division
Division Office
Phone: 780-963-4010
Email: DivisionOffice@psd.ca