Buses Running Thursday Afternoon - Some Changes For Rural Routes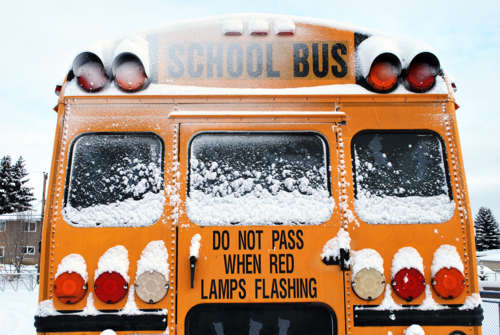 November 25, 2021 - After a rainy morning that turned roads into skating rinks, we expect that all bus routes will be operational this afternoon. That said, many rural routes follow roads that will still be challenging to navigate under current conditions, and for that reason, drivers and parents/guardians may need to plan ahead and coordinate efforts to get everyone home safely through areas like these.
Keep your phone handy, as your child's bus driver may be contacting you before they get on the road this afternoon. Drivers may pre-arrange for parents to meet them at designated stop locations if they are aware of an area where there is a hill, the possibility of an impassable road, or difficult turn around on their route. Transportation Services thanks everyone in advance for their patience and cooperation in these tricky conditions.
For the most up-to-date information, please visit the Parkland School Division Bus Status page. You'll find the quick link featured prominently in the top right corner of our website. Look for the coloured bus icon and the links to download the app to your mobile device.
For further information, contact:
Parkland School Division
Transportation Services
Email: transportation@psd.ca